THE HISTORY
Uccelliera is the name of an old homestead laid on the hillslope of Castelnuovo dell'Abate, overlooking the ancient volcano of Mount Amiata. Some Middle Age papers report of the existence of this place, called Uccelliera (aviary), near Sant' Antimo Abbey and the alabaster quarries, attributing the origin of its name to the use of raptors for hunting.
Andrea Cortonesi is the only son of a family of sharecroppers and has been working in the vineyards and in all the related activities of the farm since his childhood, when he started helping his father.
Both his passion and the mentorship of some of the most respected wine personalities sharpen his skills as a winemaker and entrepreneur so that in 1986 he acquires the farm with century-old olive trees, pastures and a small vineyard. Andrea grew up in that culture of farmers made of sacrifice and hard work where you learn to have deep respect, love and humility for the land.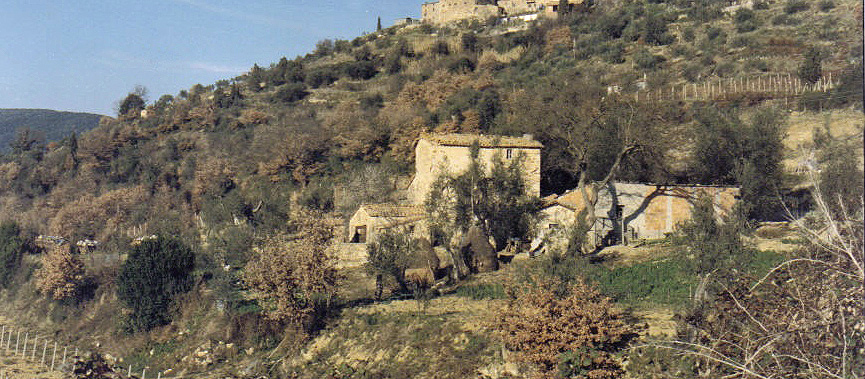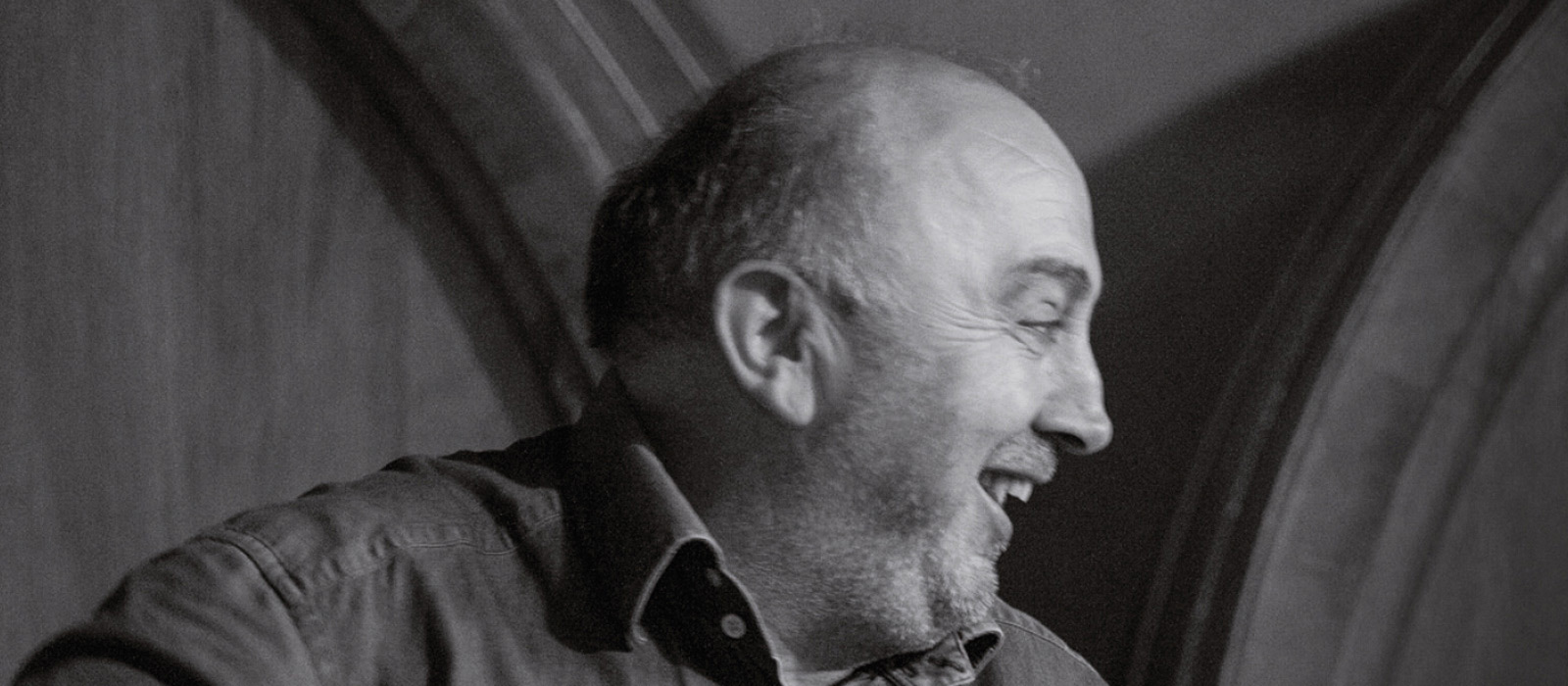 l became a farmer by deliberate personal choice. Although I come from an agricultural family, I could have chosen a different path. I was in time to catch only the last, setting rays of the "old-styIe" farming, when one still heard little of Brunello. Then everything changed. But I nevertheless learned that world's essential theme: love for the earth of which we respectfully ask its fruits for our life. When I began to work the land that was now mine, I realised that I was perhaps seeking to live a relationship with this earth that went beyond simple business principles. Whatever I am creating that is new will have roots as deep as my olive trees, almost a millennium old. I found an ancient farm, almost a ruin, a land that had always been fertile, a landscape familiar to the many generations who preceded he here; I want my labour to enrich this heritage, and I shall be able to say that I have preserved it as a living thing for the future.
"My farm is beautiful. Not because it resembles some picture postcard, but because it is pervaded by human history and by nature's process. The ancient quarries that yielded the alabaster for the Abbey of Sant'Antimo border my vineyard. History doesn't influence the land, true, but it does the behaviour of those who work it. It inculcates respect and the will to continue forward."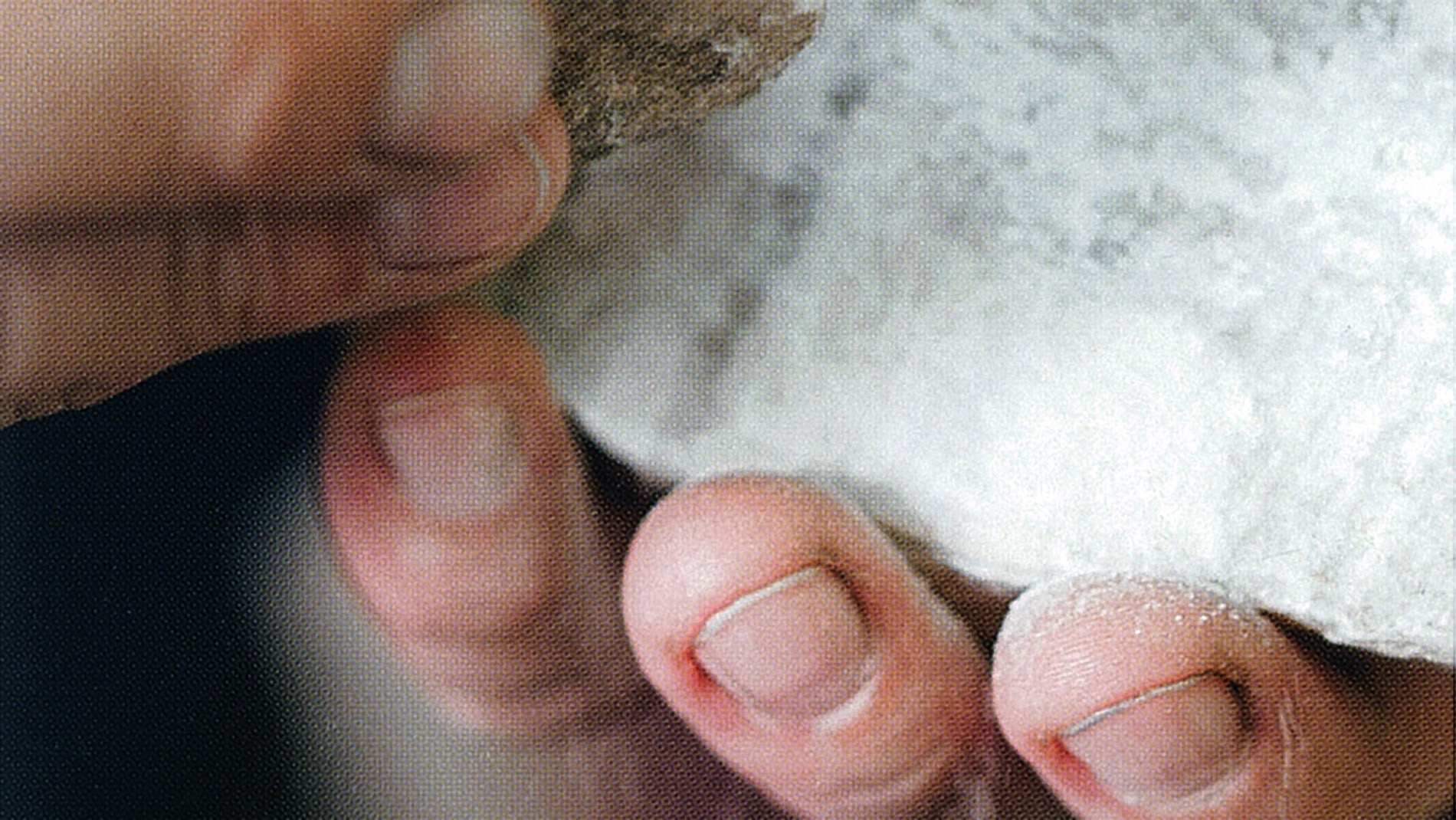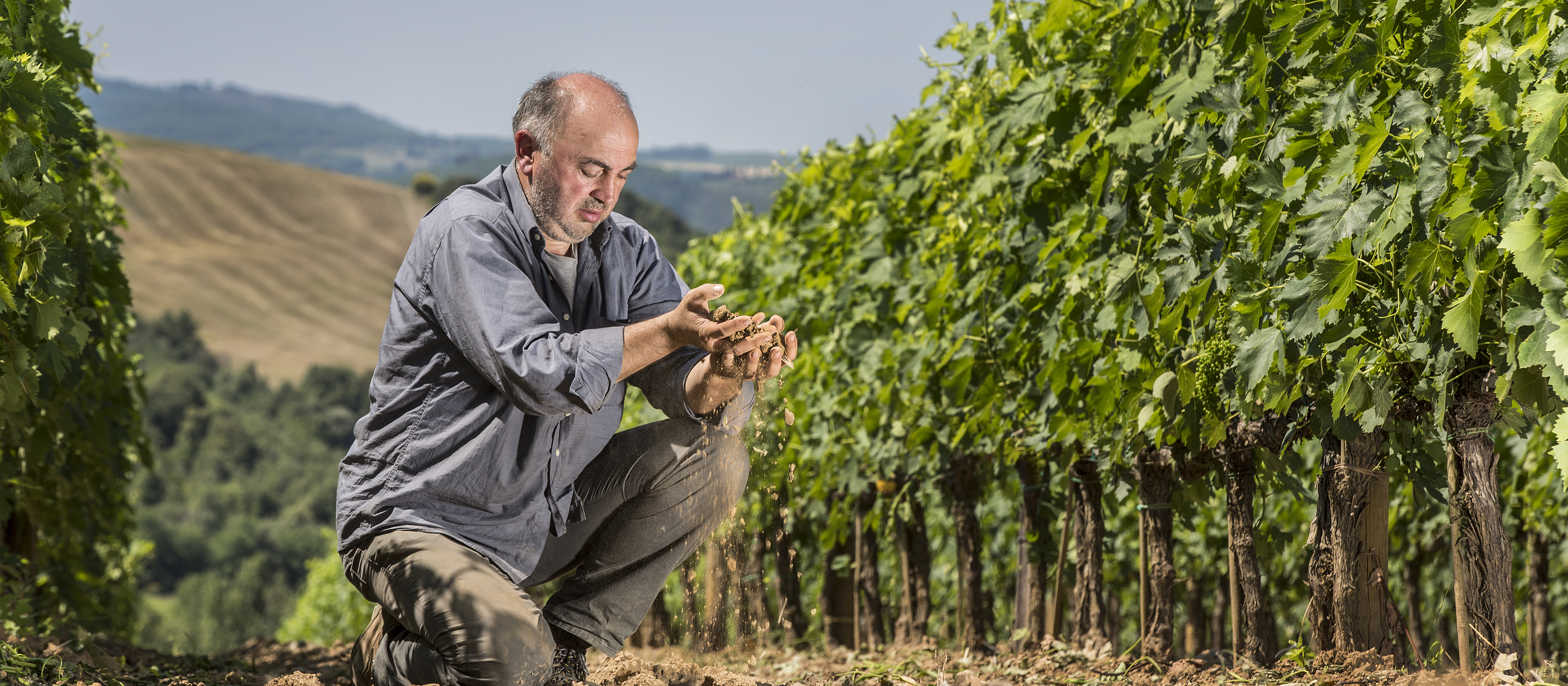 "Farming today requires considerable individual dedication, but that does not mean that it can be seen as a vocation to solitary labour. Growth must be collective, since if my neighbour makes mistakes, I will suffer the consequences, and vice versa. This is the reason I dedicate time to mutual agricultural concerns, to meetings, to the study of all those things that, apart from work in the fields, are part of our world. Our work has serious meaning for all of our society, so it bears doing with conscientiousness and responsibility."