The wine cellar serves its purpose being built underneath the farmhouse with regard to the landscape and offering natural temperature and humidity.
The vinification and refinement accompany the wines in their evolution in the pursuit of their greatest expression.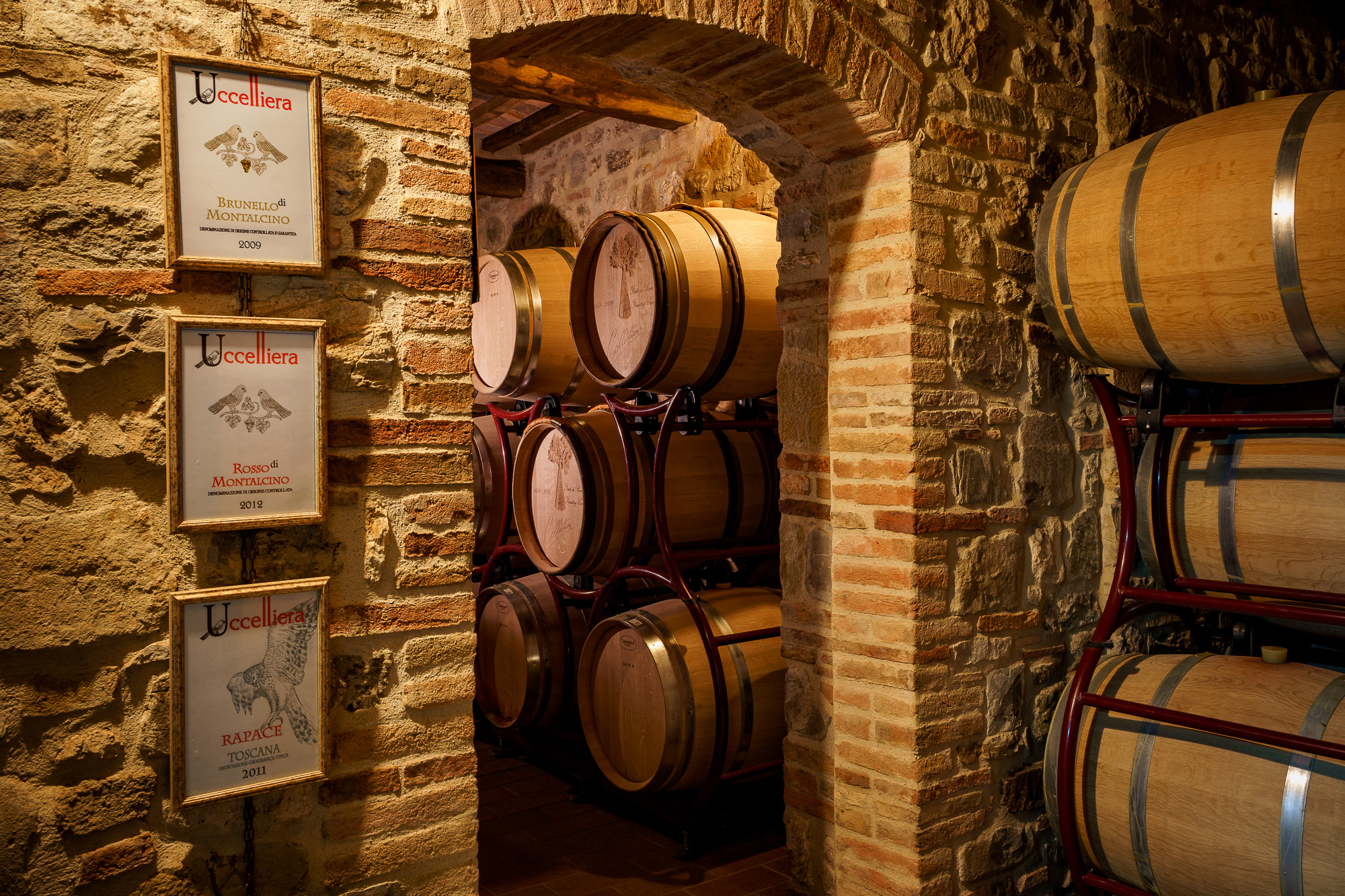 l look at my farm, and think of what it has witnessed over the centuries: at least seven are documented, and the others one has to imagine. Then I arrive; and how can I believe that everything begins today just because I produce Brunello? Thus it is right that the original name becomes the name of today's wine estate, that I preserve the original architecture, which will soon be that of the new administration buildings. And next to the residence I have left a half-hectare olive grove, which might seem odd, seeing that the plot would be more valuable in grapes. But the land has its way of reminding one that to ask too much of it is to somehow lower the quality of one's life.